Please Note Outdoor LED Signs, Outdoor Electronic Signs, Outdoor Electronic Messages Centers & Outdoor Digital Signs, are the many names for LED Signs!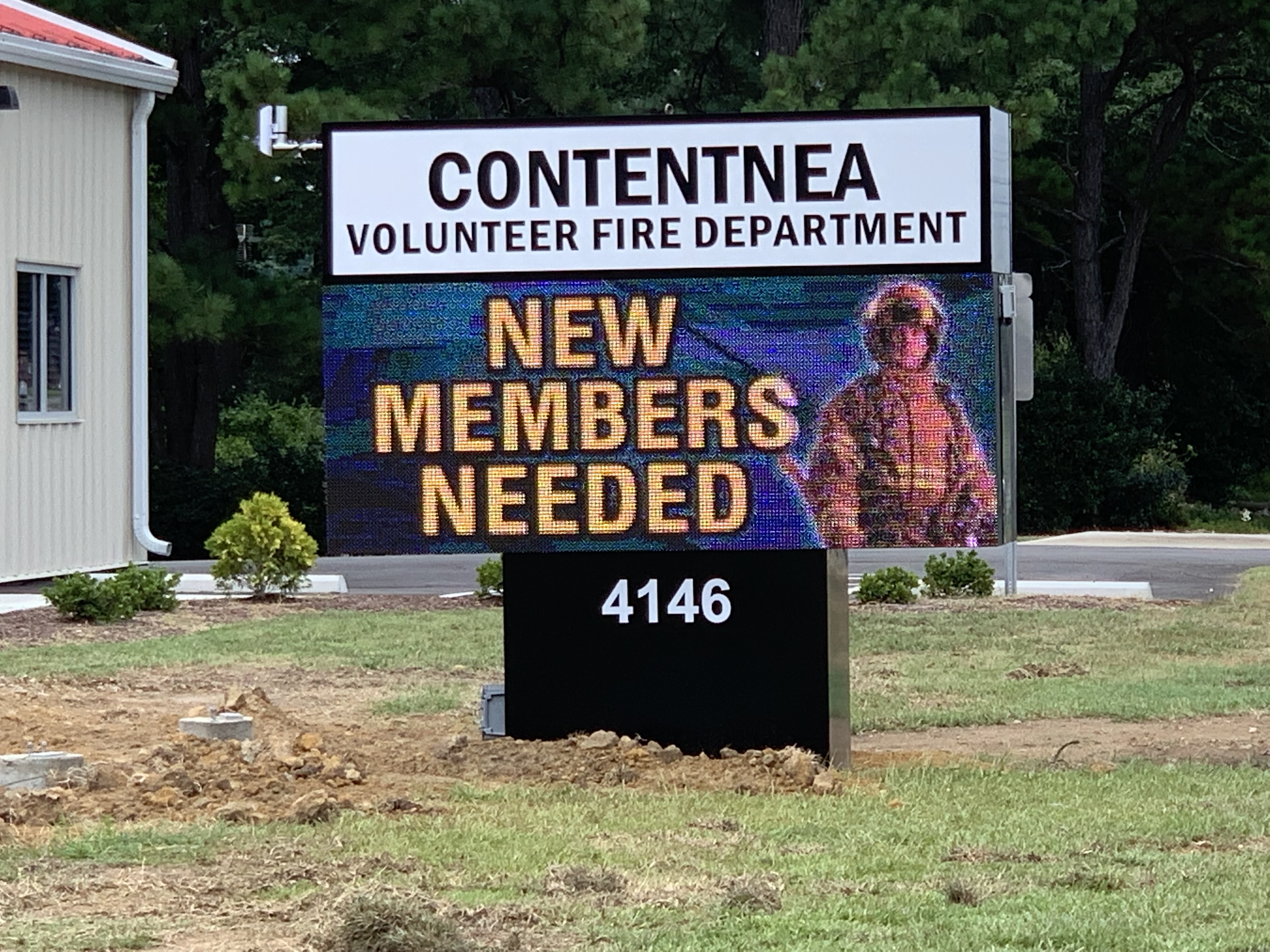 We are an authorized dealership for LED signage Vantage LED.
Currently, the American manufacture, Vantage LED has the best warranty available today. It comes with a seven year parts and seven year on site labor warranty (with no deductible). It also includes the integrated Public Alert and Warning System (IPAWS) which is operated by FEMA. They provide national and local alerts by your local ZIP Codes.
As a dealership we do not have all the over head as traditional sign companies do, thus we pass the savings onto our customers. We do this by using quality sign installers only. And fabrication of signage by Direct Wholesale Sign
We provide signage for Fire Departments , especially those with SAFER Grants throughout the U.S, like the the pictured Contentnea. And in the S.E business, schools, churches and Municipalities.
Whether your interest is for LED signage alone and/or all new signage with and without LED and/or updating and outdated LED sign.. W we can meet those needs.
And for any for profit entity seeking new signage, A tax savings is available through Section 179 of the IRS tax code, it allows for first year total sign cost to be applied against gross income.
Third party finance is also with Lease Purchase and $1.00 buyout, Terms upon request. Note Section 179 does apply to leasing.
Check Out Our LED Signage
For long-lasting LED signage, UPSTATE DIGITAL SIGN SALES, LLC. is the right company to call.
Call us today to learn more about our
digital signage services.