Please Note Outdoor LED Signs, Outdoor Electronic Signs, Outdoor Electronic Messages Centers & Outdoor Digital Signs, are the many names for LED Signs!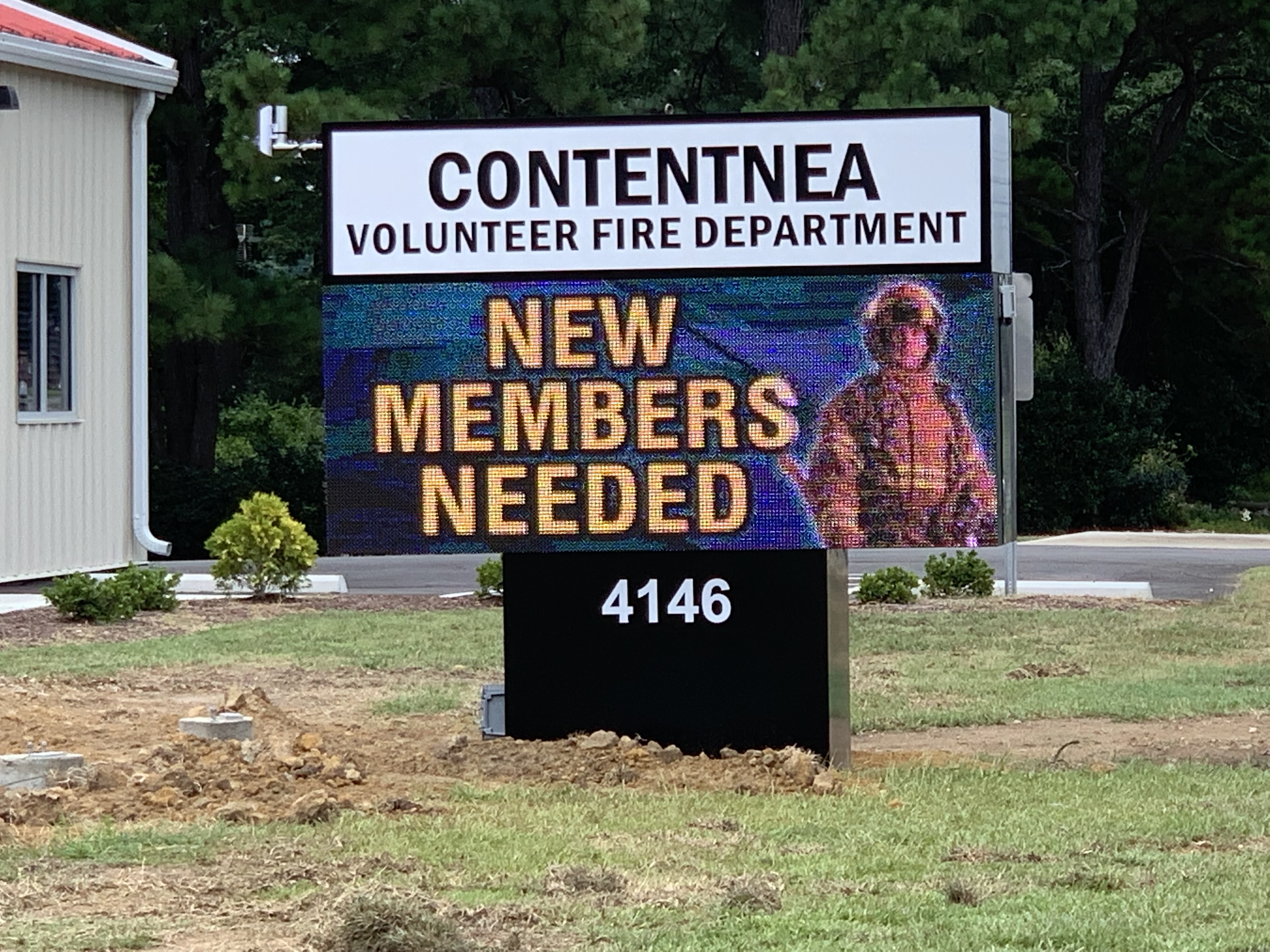 We are an authorized dealership centered in beautiful Greenville, SC. We represent an American Manufacturer of LED signage. They have the best warranty today with seven year parts and seven year on site labor warranty (with no deductible). Plus Lighting & Vandalism coverage that cover your insurance deductible, up to $5,00.00 .And as a service to the community it features Integrated Public Alert and Warning System (IPAWS) that is operated by FEMA. This provides national and local alerts by ZIP Codes. They also feature custom message creation off ten per month (no carryover) for two years. Both are standard features at no additional cost!
FEMA gives grants each year though SAFER to purchase LED signage. The signage for Contentnea was purchased with a SAFER Grant.
We provide signage for Business, Fire Departments with SAFER Grants throughout the U.S. And in the S.E schools, churches and Municipalities. Whether your interest is for LED signage alone and/or new I.D signage with LED, we can meet those needs. Fabrication is through our associate sign fabricator. Signage is installed by our local and nationwide network of associate sign installers.
And for any for profit seeking signage, note that Section 179 of the IRS tax code, allows for first year total sign cost to be applied against gross income.
Third party finance is also with Lease Purchase and $1.00 buyout, Terms upon request.
Check Out Our LED Signage
For long-lasting LED signage, UPSTATE DIGITAL SIGN SALES, LLC. is the right company to call.
Call us today to learn more about our digital signage services.