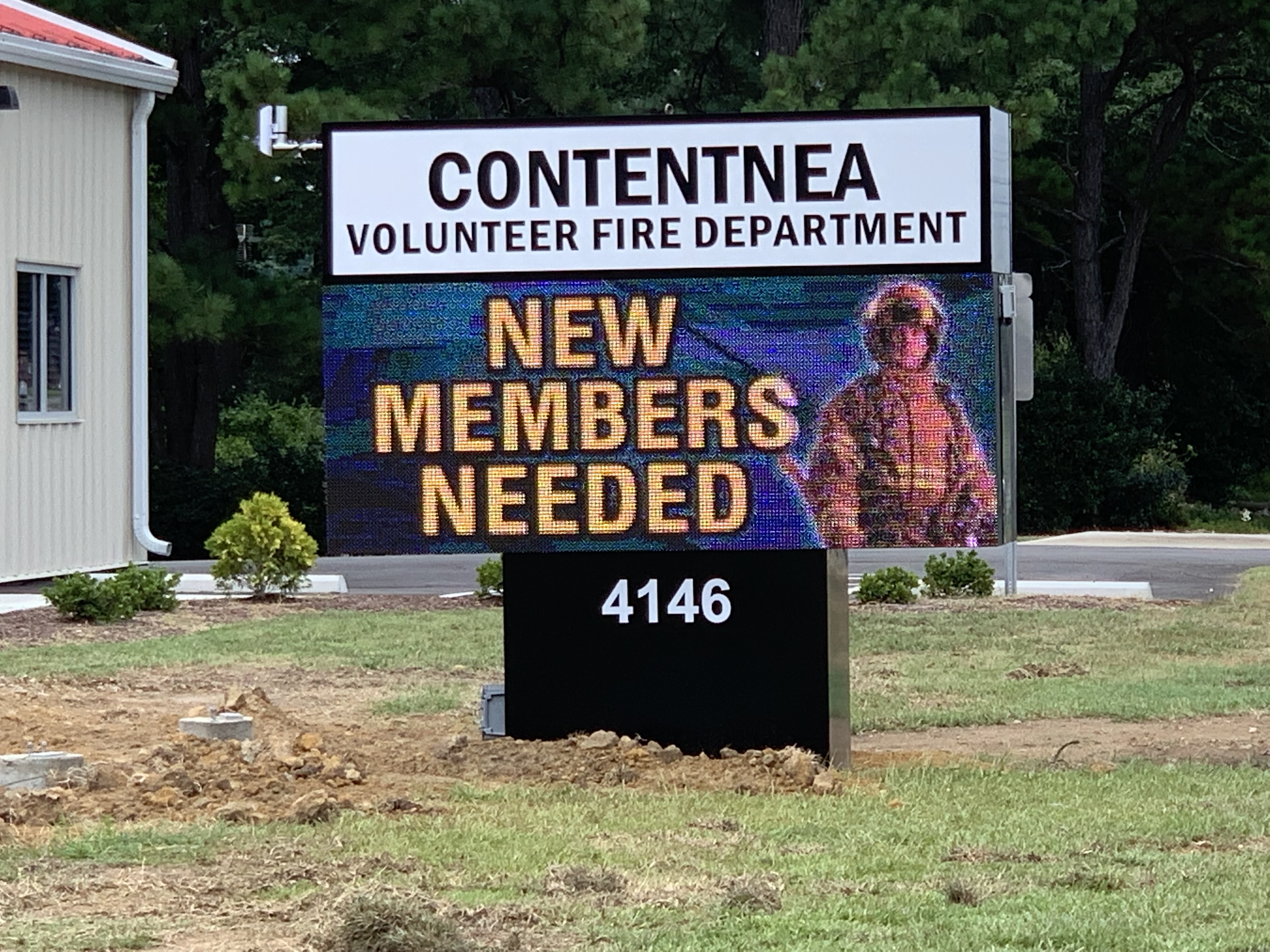 We are an authorized dealership centered in beautiful Greenville, SC. We represent an American Manufacturer of LED signage. They have the best warranty today with seven year parts and seven year on site labor warranty (with no deductible). Plus Lighting & Vandalism coverage that cover your insurance deductible, up to $5,00.00 .And as a service to the community it features Integrated Public Alert and Warning System (IPAWS) that is operated by FEMA. This provides national and local alerts by ZIP Codes. They also feature custom message creation of ten per month (no carryover) for two years. Both are standard features at no additional cost!
We specialize in providing signage for Fire Departments throughout the U.S. And in the S.E schools, churches and Municipalities. Whether your interest is for LED signage alone and/or new I.D signage with LED, we can meet those needs. Fabrication is through our associate sign fabricator. Signage is installed by our local and nationwide network of associate sign installers.
We are also the S.E coordinator for G&G Municipal Consultants & Grant Writing. G&G assist in the SAFER application for LED signage and all other SAFER programs. The AFG program and USDA Guaranteed loan/grant apply to Fire Departments , Municipalities and schools that serve a population 20,000. Muncipals that are contemplating Bonds should explore the USDA. They allow for prepayment with no penalty. Whereas Bonds require all interest to be paid. And if needed, third party finance with lease purchase plans with a $1.00 buyout
A good example of LED signage as shown in picture. They purchased all new signage that included LED through a SAFER grant.
Check Out Our LED Signage
For long-lasting LED signage, UPSTATE DIGITAL SIGN SALES, LLC. is the right company to call.
Call us today to learn more about our digital signage services.